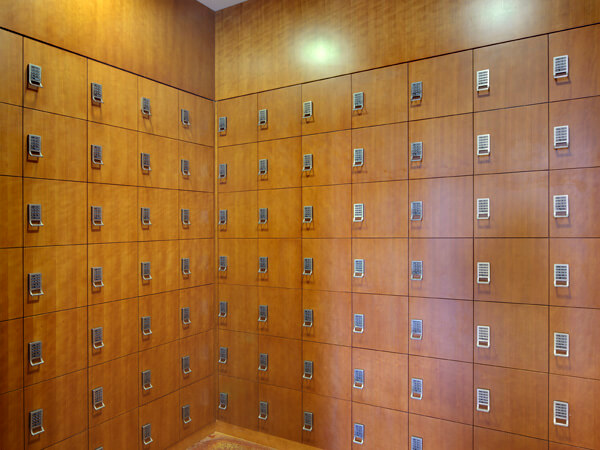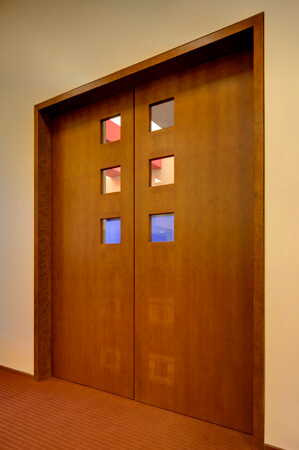 New Fort Worth Museum of Science and History
 Located in Fort Worth, Texas.
Base trim recessed into wall with ¼" reveal between edge of sheetrock and top edge of base trim.
Over 2,500 ft of quarter sawn cherry hardwood base, factory finished.
Over 4,000 ft of factory primed base.
Over 1,000 sq ft of quarter sliced cherry veneer wainscot panel, factory finished.
Over 30 custom-made quarter sawn cherry doorjambs and doors with cherry veneer inlay, factory finished.
Cabinetry – Exposed Surfaces – Quarter sliced cherry veneered mdf; Semi-Exposed Surfaces – Whole piece face white maple veneered mdf and maple hardwood drawers, factory finished. Solid surface tops were included with all cabinetry.
Public Rest Rooms – Solid surface tops with custom-made solid surface sinks.
Retail Store – Quarter sliced veneered cherry wall and cabinetry with granite countertop.
Special Events Room – Quarter sliced cherry 8X4 veneered mdf wainscot panels, quarter sawn cherry hardwood bead board panels and custom flush-veneered doors clad with wainscot panel and cherry bead board on floor closures, factory finished.
Special Events Foyer – Quarter sliced cherry veneered wall panels, Cherry beaded board panels and quarter sliced veneered cherry ceiling panels, factory finished.
Serving Area – Quarter sliced cherry veneered mdf with stainless steel tops.
Back of house casework – Plastic laminate clad cabinets and solid surface tops.
Custom quarter sliced veneered cherry lockers with digital locks.